Ever wanted to create a software application? In any scenario, you will always be inundated with multiple options for building that perfect application. Should I go with a local app development powerhouse or should I outsource the project? Should I hire an internal staff or contact a freelancer? Or get in touch with that great coder friend! The possibilities are limitless and opportunities endless. In spite of this, people often get screwed by app developers and software development agencies. Ever wondered why?
As one of the high growth and most trusted app development companies, RNF Technologies vows to simplify app development and undertake project development that much more differently. Here, we list out 5 reasons as to why startups, enterprises, and global conglomerates choose to work with us. In fact, even if you choose not to build an app in the foreseeable future, this read will be a great investment of your time. So sit back and let your intellectual juices take over.
1. Follow The Agile Development: Let us first clear Agile software development. The industry standard is based on the waterfall model. The waterfall model is an official, contract style approach with little to no scope for work flexibility. This model is the exact opposite of what is actually needed during app development. Ever wondered what would happen if your app depended heavily on Youtube, and Youtube happened to alter its API mid-way through your project. Or other alterations that were forced upon you due to external changes. Would it be fair to bill you extra for that? RNF Technologies embraces change and openly adopts the Agile development. The model allows you to make changes to your product, swap one feature for another mid-way through the project without incurring additional development charges. We understand that app development is a collaborative approach and wish to work in conjunction with you to make your dreams come true.

2. Fixed Fee Agreements: We actively consult your idea and philosophy behind the app before taking up any project. Once we are able to analyze your project's risk and requirements in the consulting phase, we mutually lock down on a fixed project cost which doesn't change. So, unlike a lot of the other development firms, you won't be arm twisted in paying additional unnecessary expenses for the project to continue. RNF Technologies takes pride in its abilities to deliver any project at the price promised to the client. Our Agile development methodologies allow you to pivot the entire project scope without incurring extra expenses. We recognize that more than 90% of our clients will apply for change requests and hence we actively work with you during the consulting phase to build the MVP. This enables us to build the leanest, meanest version of your app, saving you extra development costs and delivering the project to you at the right time.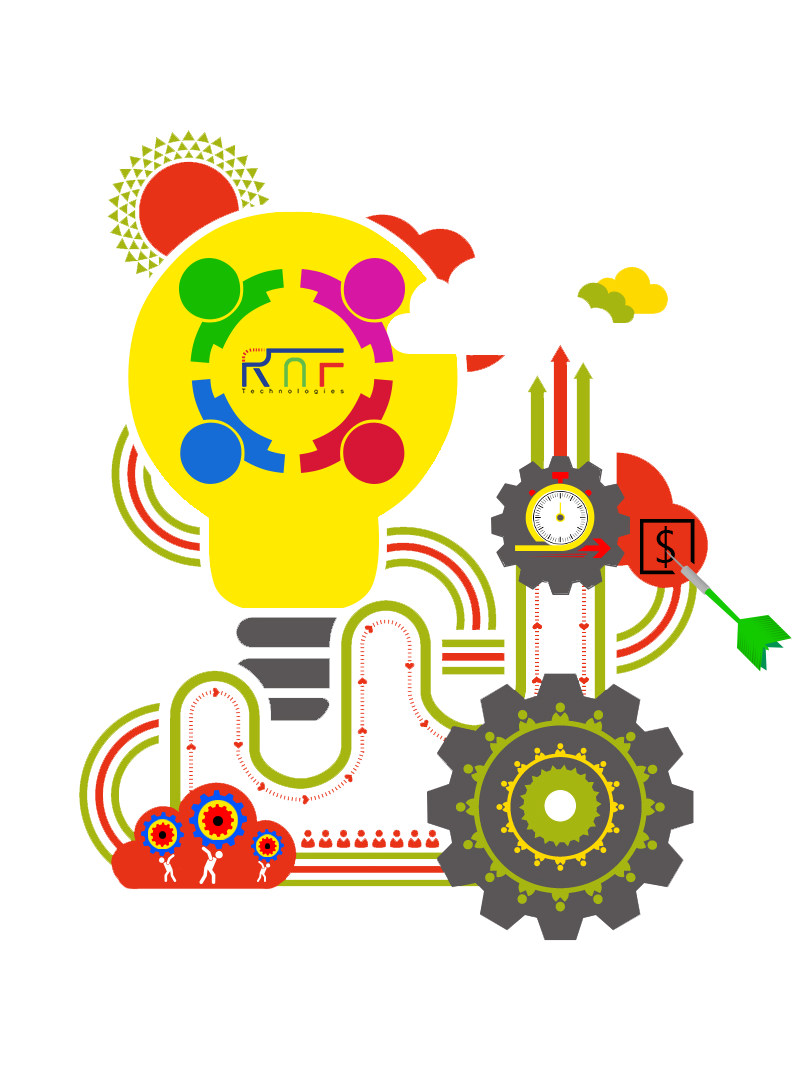 3. No Outsourcing: We have people in your country that you can call up. One of the major pain points of outsourcing is that clients are often re-directed to an admin officer having no knowledge of app development process leading to unnecessary bickering. But, RNF Technologies is very different. We recruit the best talent across departments based on our own philosophy and work culture. For eg: One of our PM's worked on a police reporting tool, completely turning around his business and increasing his service efficiency by 4 times. We have offices across the USA, you can drop into our office anytime or give us a call and RNF Technologies will be happy to host you. We will provide you weekly updates and regular mockups with product demonstration to keep you up to speed with your project. More importantly, we will assign you a Project Manager who will have the passion, experience and required technical acuity to deliver the project to you.

4. Difficult Project? We Will Do It: We gladly accept challenges and take up projects others call impossible. We aid our clients to truly build innovative and disruptive products that haven't been built before. We are able to do this because of the best talent we hire who pass our internal benchmark tests and coders who possess high technical acumen. This can give you a good idea of how qualified and gifted our hires are who are personally handpicked. We thrive on projects that others call difficult. For eg: One of our clients was looking to incorporate a report in the website's backend which would include item thumbnails, buying & selling prices, origin etc of over a 1000 products having the same name. Others proposed building a spreadsheet without a thumbnail, in other words working with a CSV file in the website's backend. Our technologists pushed through a .xls file, successfully achieving the objective and succeeding against all odds.

5. Start Your Startup Journey With Us: We understand your startup crusade better than anyone us. This is because RNF technologies itself was once a startup and we know exactly what it takes to reach the moon. We comprehend the fundamental issues that every startup faces for we tackled them once ourselves. But even more important is our constant endeavor to work with startups and entrepreneurs to help them scale heights of success. We are deeply committed to assisting entrepreneurs and high growth companies, from financial assessments and business forecasting to product strategy and growth consulting, right through to the post-launch phase. If you are looking to work with a firm that gets working on ambitious and pioneering products without the snail's space of an enterprise firm, RNF Technologies is the way to go